Click on each person's name for their background and contact information.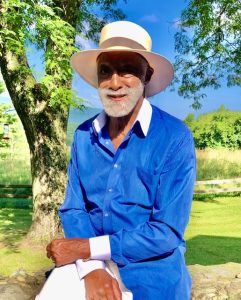 Al Wakefield has been a resident of Vermont for over 35 years, most of that in Mendon. As many others have done, Al and his family came to the community to ski, enjoy the great outdoors, and the more relaxed life that Vermont affords.
During their first visit here, the Wakefield's dined at Royal's Hearthside Restaurant, met Ernie and Willa Royal, and subsequently acquired both the restaurant as well as the newly established Royal's Gourmet Food Market.
Al's visits with the Royals and, subsequently, with Preston Smith, Frank Punderson, and Otto Lannanatuoni – all long-time residents and successful business owners – convinced the Wakefield's that they would be accepted and could continue to build their dreams here.
After two years, the Wakefield's sold the enterprises and Al went on to build an international executive search firm, operating from Mendon and New York City.
al@wakefield-global.com
Bob Harnish moved to Vermont in 1964 in response to the lure of skiing after college and a three-year tour in the Air Force. He and his wife, Breda, purchased Summit Lodge, which they later sold to buy the Cortina Inn.
The couple had no children of their own, but over the years they "took underwing" a Puerto Rican boy, George Valentin, and two Hmong (Laotian) kids, Sheng and Maisian Vang. All three have moved on, after getting college degrees, to have families and impressive careers. These relationships have made clear to Bob the struggles faced by people in the BIPOC and AAPI communities in Vermont as well as other states.
Hospitality is in Bob's DNA. This goes beyond innkeeping to the whole of Vermont as a state that will benefit enormously in terms of diversity, culture, vibrancy, tax dollars, and much more by letting the world know that people of all backgrounds are welcome. Bob resides in Pittsford.
rharnish24@gmail.com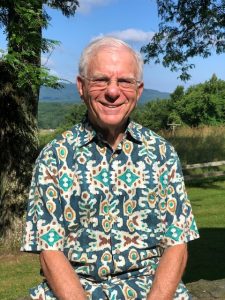 Norman Cohen, a Washington DC native, has lived in Rutland County since 1969 when he joined the Office of the United States Attorney. He lives in Rutland as does one of his daughters. He entered private practice in 1973, formed the firm of Cohen and Rice in 1985 and retired in 2019.
Norman has served on several public and non-profit boards: Rutland Town School Board, Vermont Achievement Center, PEG-TV and Mentor Connector. Currently, he serves on the Rutland Town Planning Commission. He is building his second home since retirement with Rutland County Habitat for Humanity.
His legal experience and "word crafting" acquired from six years of sports writing adds depth to our team.
norcoh26@gmail.com